At the heart of an exceptional plastic surgery practice is its staff. At Commonwealth Plastic Surgery in Lexington and London, KY, our team of qualified, knowledgeable, and caring professionals was hand-selected by Dr. Dowden to provide the highest level of care for the people of our community. These dedicated individuals chose to stay on with Dr. Nimtz and continue providing the exceptional standard of care that was established. We are proud of the family atmosphere our people project and the fact that most are familiar faces our patients have known for years.
---
Renee Nimtz – Director of Operations
Renee is relatively new to the Bluegrass State as a transplant from Southern California. Her life has gone through a complete overhaul from being an English professor to running a medical practice in Kentucky. Renee and Dr. Nimtz own a small farm, so she helps raise their cows, chickens, and horse, not to mention their 6 kids. In the wee hours of the morning, you will find her running or cycling. When time permits, Renee enjoys exploring new cities.
---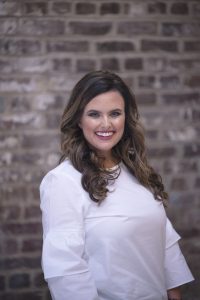 Ami Proffitt – Front Desk
Ami was born and raised in Lexington and graduated from Lafayette High School just down the road from our office. She came to Commonwealth Plastic Surgery with a Bachelor's Degree in Public Health from Eastern Kentucky University, and she has experience working in a local medical clinic. Ami is a big fan of sports, especially UK, (of course!). She loves the lake and spending time with her son, Greyson, and her fiancé, Kent. Ami loves to run (when the weather is nice) with her dogs Lilo and Scout.
---
Debbie Hoover – Front Desk/Reception
Debbie is a Lexington native. Her daughter Nikki worked with Dr. Nimtz in his London clinic and brought Debbie to Commonwealth Plastic Surgery. Having never worked in the medical field, Debbie enjoys the challenge of learning and having new daily experiences.  When asked what she enjoys about her job, Debbie answered, "It is rewarding to be able to see the before and after results and the joy on our patients' faces."  Debbie has been married to her husband for 32 years; they have 2 daughters and 2 grandchildren.  She enjoys gardening and reading, as well as traveling with her family.
---
Mary Osborne – Nurse
After working 6 years as an LPN at Good Samaritan Hospital's medical surgical floor, Mary interviewed with Dr. William Dowden to become his office nurse.  She worked with Dr. Dowden for 38 years.  When Dr. Nimtz took over the practice, the high quality of care in plastic and reconstructive surgery remained. Computer imaging has been an important part of our practice for many years and Mary considers it the exciting part of her job description.  In her free time, she enjoy cooking, gardening, and constantly redecorating her home.
---
---
Leticia "Tisha" Ducas – Skincare Nurse
Tisha was employed at St. Joseph Hospital when she first had the pleasure of meeting Dr. Dowden. He asked her to join his practice in 2006 to train in the use of cosmetic lasers. In 2011, Dr. Dowden invited Tisha to develop a skincare service within his practice. She received  training through Skinceuticals. Her 20+ years of combined service in laser, skincare, perioperative plastic and surgical nursing, and perinatal research includes 11 years with this practice. She earned an RN-BSN from the University of Kentucky.
Tisha truly values the opportunity to become acquainted with the people she treats. "There is no greater satisfaction than knowing I have played a part in someone leaving the office feeling better about themselves," she explained.
Blessed to be surrounded by a family of 4 men, Tisha enjoys spending time with them on Lake Cumberland along with various outdoor adventures, cooking, and gardening.
---
Michaela Douglass – Nurse
Michaela is a University of Kentucky graduate but came to Kentucky after growing up in Northeast, Ohio. She graduated with her Bachelor's Degree in nursing with Sigma Theta Tau International Honors Society. She was nominated for the Daisy Award in nursing. She works as an ICU Nurse at Central Baptist in Lexington, and in her (little) spare time she enjoys traveling with her family and friends and teaching classes at SweatLex.
---
Our staff of welcoming professionals looks forward to your visit to our office in Lexington or London for plastic surgery or nonsurgical treatments. To get started, request a consultation using our online form or call  (859) 277-9435 to schedule an appointment.