You may be ready to make an important change, but perhaps you're concerned about the cost of plastic surgery or a rejuvenating cosmetic procedure. Fortunately, if you live in Louisville, Lexington, Georgetown, or any of the surrounding communities of Kentucky, Dr. Jared Nimtz of Commonwealth Plastic Surgery not only provides patient-focused care to help you look and feel your very best, but he also provides a range of financing options designed to help you achieve your goals on a budget.
ACHIEVING YOUR AESTHETIC GOALS
The most important step in plastic surgery is meeting with Dr. Nimtz and taking that first step towards achieving your aesthetic goals. Your consultation with Dr. Nimtz will help you get a better understanding of exactly what options are available to achieve the look you want given your unique anatomy and your individual health. Therefore, price shopping can be difficult. On occasion, a patient might come into our office seeking one type of procedure only to learn that they are not a candidate or need a different procedure. We encourage our patients to come in and meet with us, ask questions and share their aesthetic goals. During a consultation, Dr. Nimtz will educate patients about various procedures of interest as well as perform a medical exam.
HOW MUCH WILL ACHIEVING MY GOALS COST?
We are happy to give you a price range for various procedures over the phone, but only after meeting with the doctor can we identify exactly what your procedure will cost. We will give you an all-inclusive (anesthesia, operating room, surgeon's fee, etc.) quote that is good for six months. For cosmetic procedures, the fees are due prior to the procedure. We do offer CareCredit® and Alphaeon Credit as financing options, and you can apply below.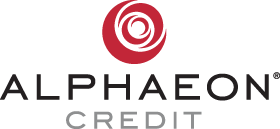 WHAT FORMS OF PAYMENT ARE ACCEPTED?
Our office accepts Visa, Master Card, American Express, and Discover as well as cash or personal checks.
Get the financial help you need to get the results you deserve. If you are a resident of greater Lexington, Georgetown, or any of the surrounding communities of Kentucky, you can count on Dr. Jared Nimtz and the terrific staff of Commonwealth Plastic Surgery not only for excellence in care, but for going above and beyond to help you achieve your dreams on a budget. Contact us today to set up your consultation and learn more about our financing options.